---
Can Canīs Story....
We have been sharing our lives with berners for almost 10 yeara now. When we decided to start breeding we knew we would do it with responsability and respect to this living things that give us so much love.
My commitment to them makes me want to be and do better in every way I can, importing berners from excellent breeders, as well as helping other berners and their owners.
The year 2009 started with anl issue that I am concern.... Owners willing to give their berners away.... Jack is an 18 months old berner that was 2 weeks with us until we found a loving home for him.... He is now very happy with his new family....
It wasnīt even a week after Jack was placed that I found online and add selling a Bernese girl.... The add said 5 year old female on sale....and the pics were terrible.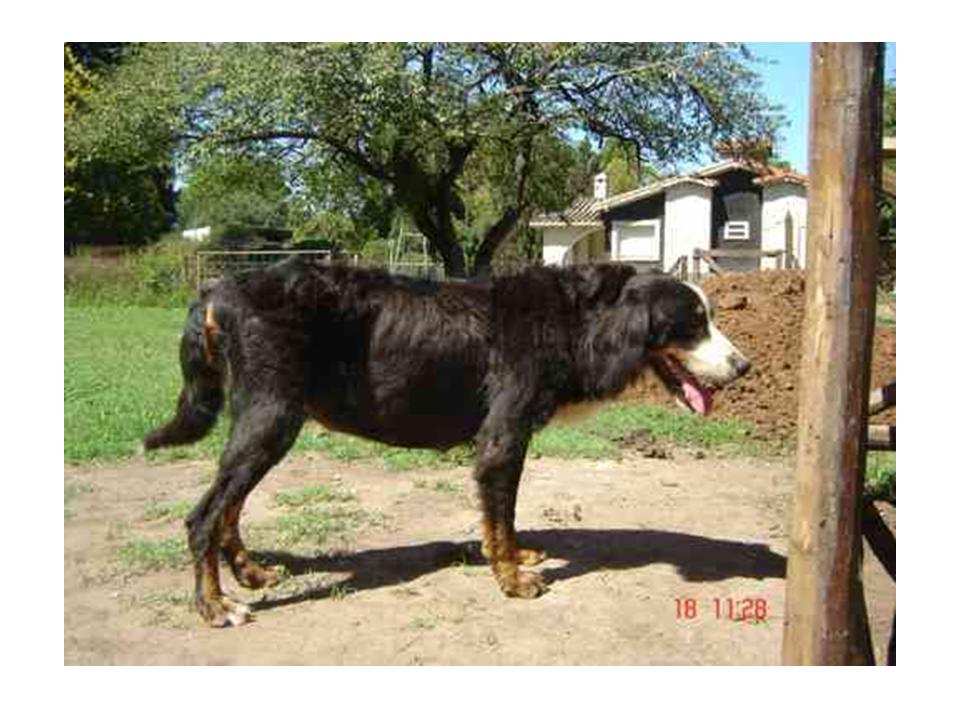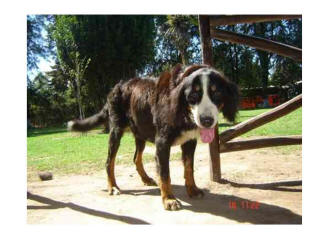 As soon as I saw this pictures I started to track down who had this poor girl. My aim was to get her well and find a nice home for her....
But when I went to pick her up.... my surprise was BIG.... the girl I was watching was not a 5 year old.... She was Can Can who is turning 11 years old.... Can Can is one of the fist berners born here in Argentina... so, to the old breeders... she was easily recognized. She had been sold a total of 3 times, passed from breeder to breeder.
She was not even 20 kg when she came home... but as soon as she saw other berners... her tail started to move. She came home to stay for good.... and to have a loving family for as long as we have the pleasure of having her.
The rest of the berner bunch accepted her easily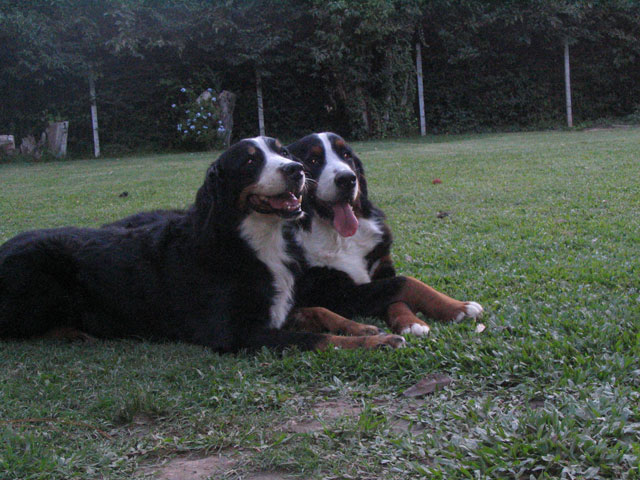 Can Can & Olivia from Rijkenspark kennel, together in Easter 2009.